Installation
Step 1
Go to Google Play, search for Time Doctor 2, and install the app.
Step 2
Run the app and log into your Time Doctor account.
After logging in, you'll see the list of tasks that are assigned to you. You can also swipe right to select a different project.
Step 3
Once you've selected a project, click on a task to start tracking time to it.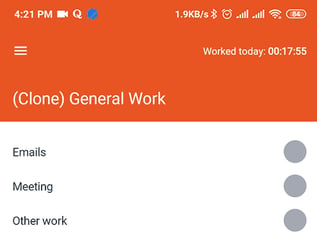 Note: When you start tracking time, the app will also ask when it should automatically stop tracking. This is optional but useful in case you'll forget to stop tracking.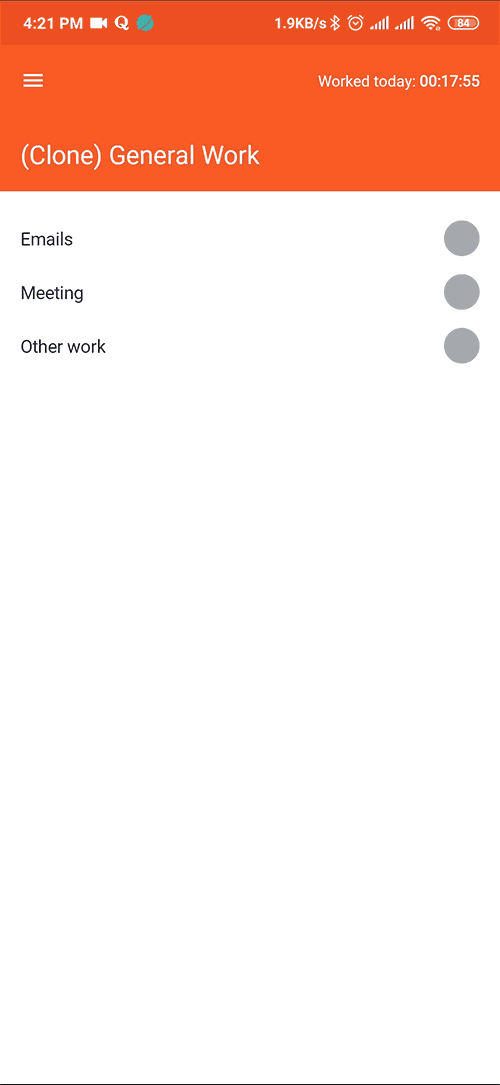 Note: If you're going to use both the desktop and mobile app for the same company account, please make sure that you don't use them simultaneously. You'll need to stop Time Doctor on one before starting it on the other. Running them both at the same time will affect your reports.