Activity Summary
This report shows the share of active minutes, active seconds, unproductive, manual, and mobile time for each user over a selected time period. This allows you to identify any problems in your company and compare employees who do similar work.
Learn more about this report here.
Note: This report is only available to admins/managers.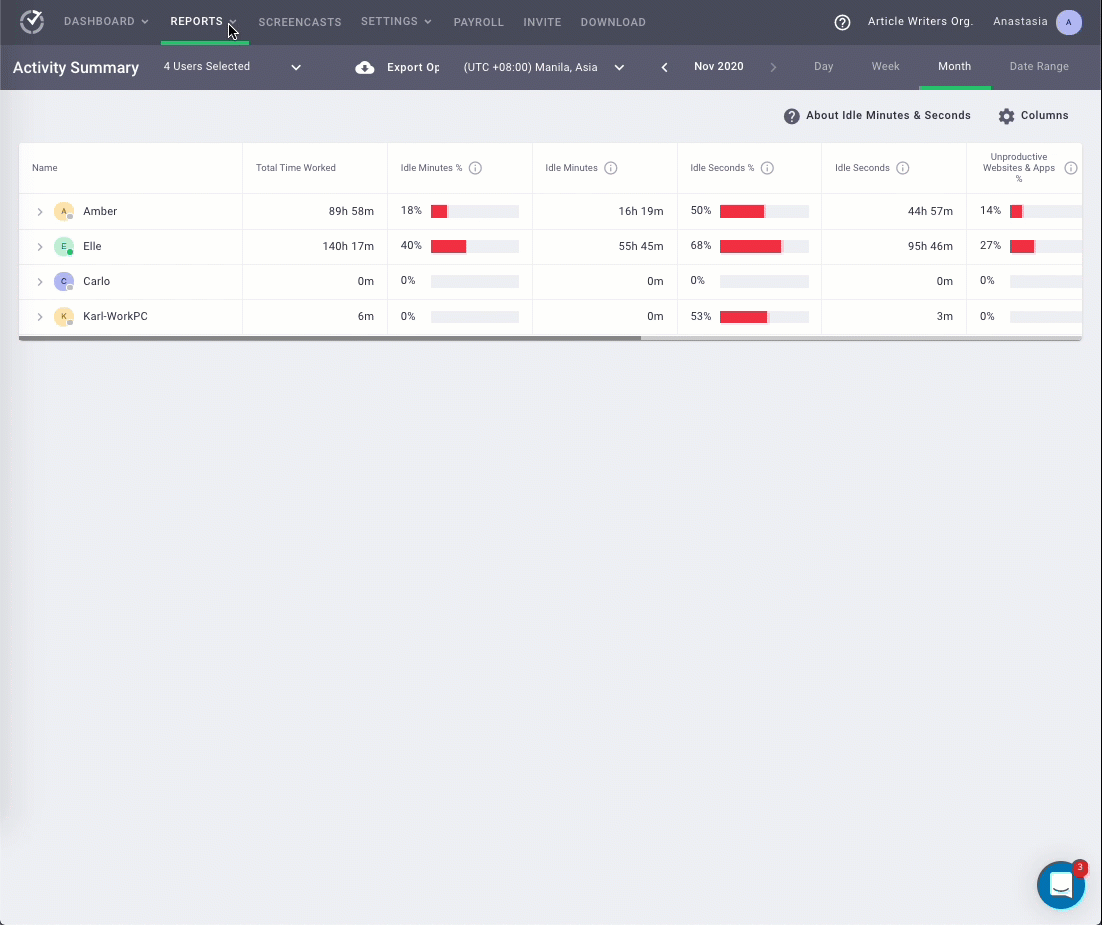 Attendance
This report shows you if a user was Present, Absent, Partially Absent, or Late for their shift. You can filter the report to show only users who have shifts or show only who was absent or late.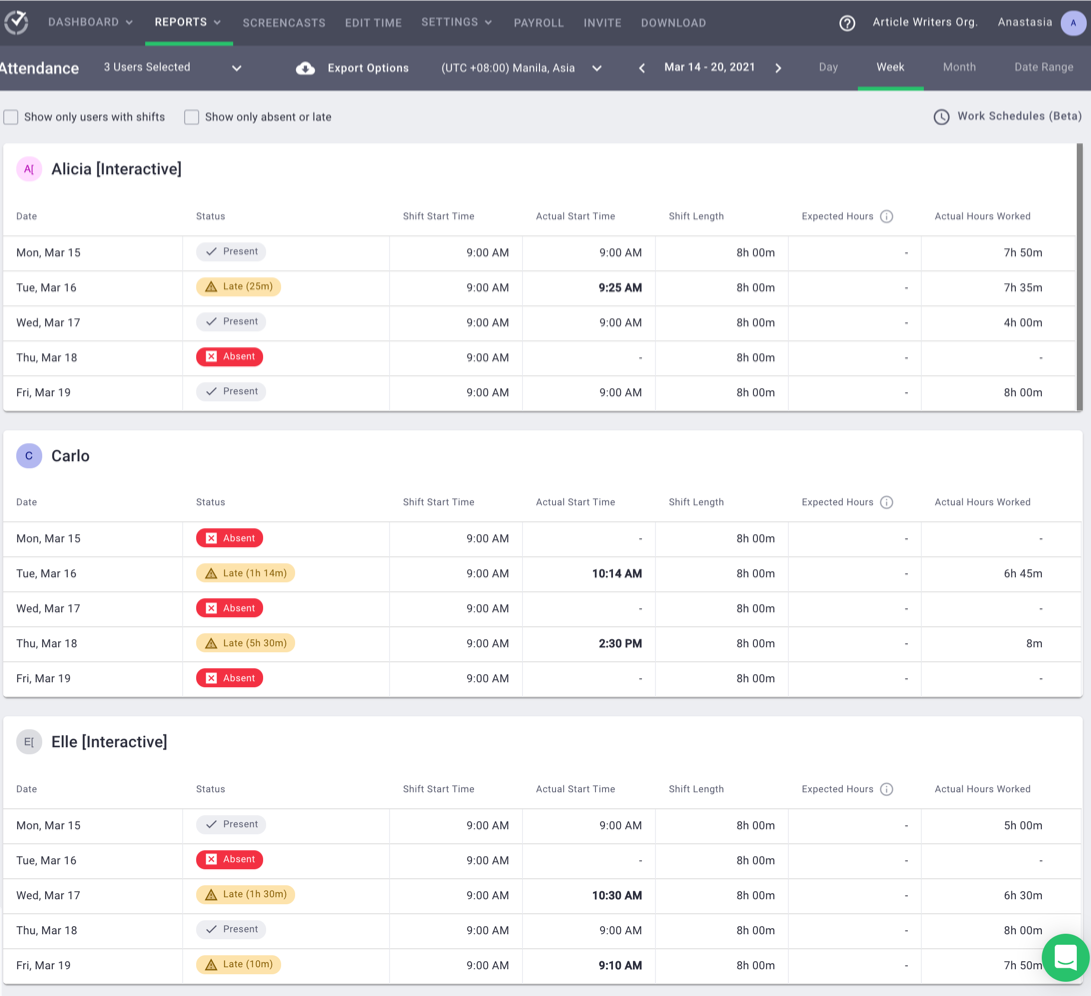 Hours Tracked
This report shows how many hours each user tracked per day, per week, or in any selected date range.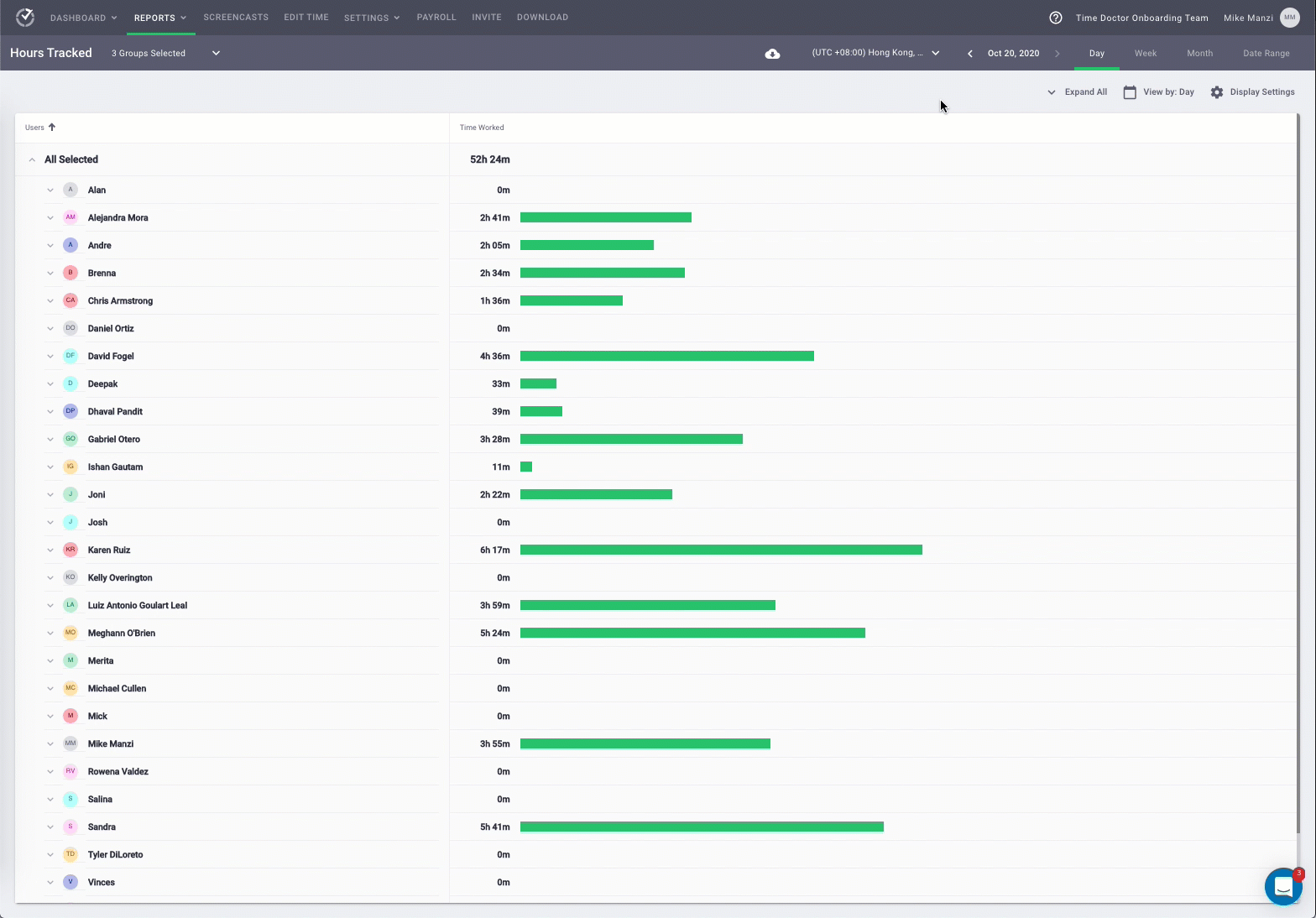 Projects & Tasks
This report shows how much time was spent on each project and task.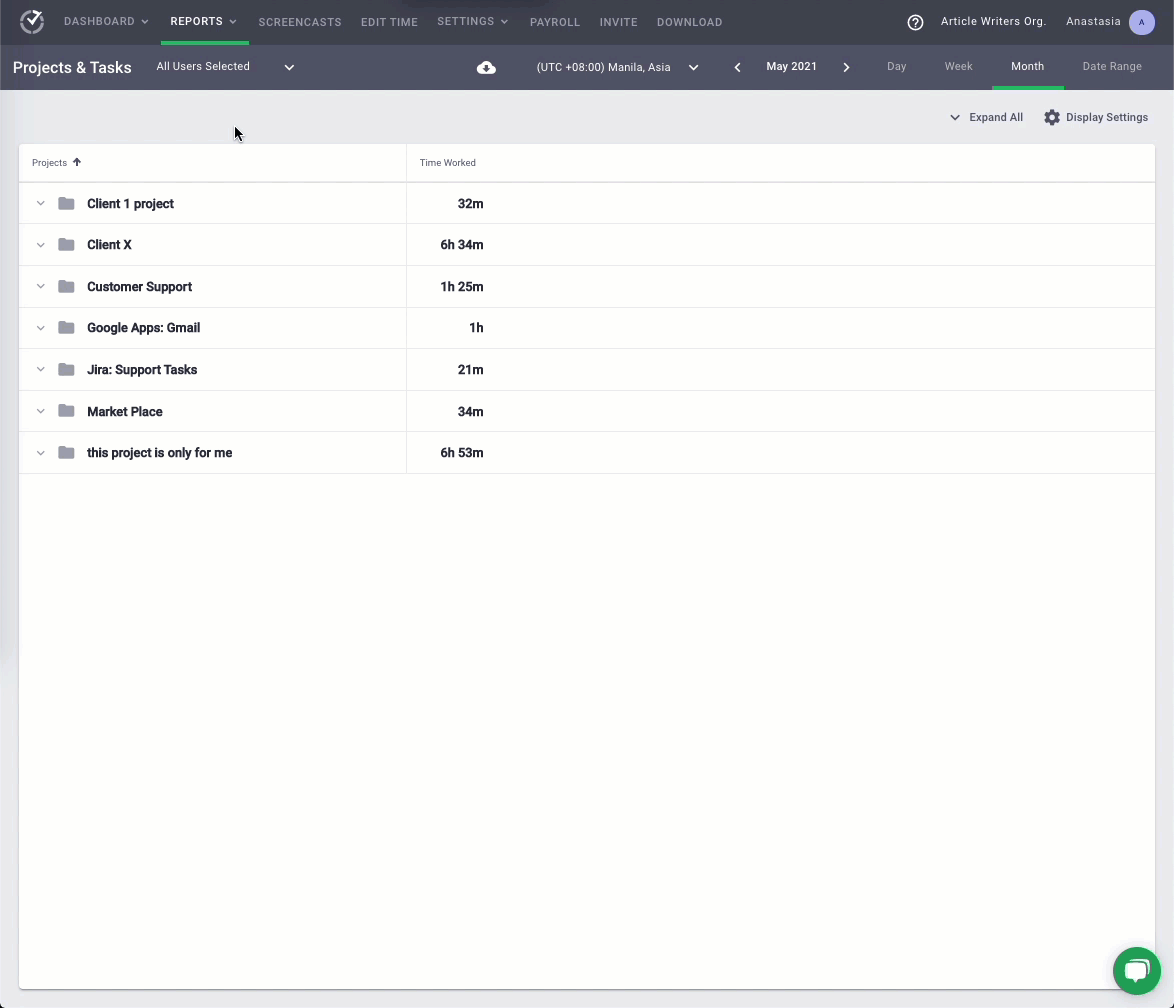 Timeline
The Day view shows a timeline of each user's day, such as when they worked on a particular task and when they took breaks, as well as their start and end times. This report also shows who's online and working, who's on break, and the last time a user tracked time.
The Week view shows the time tracked in a week, including the total time tracked per day.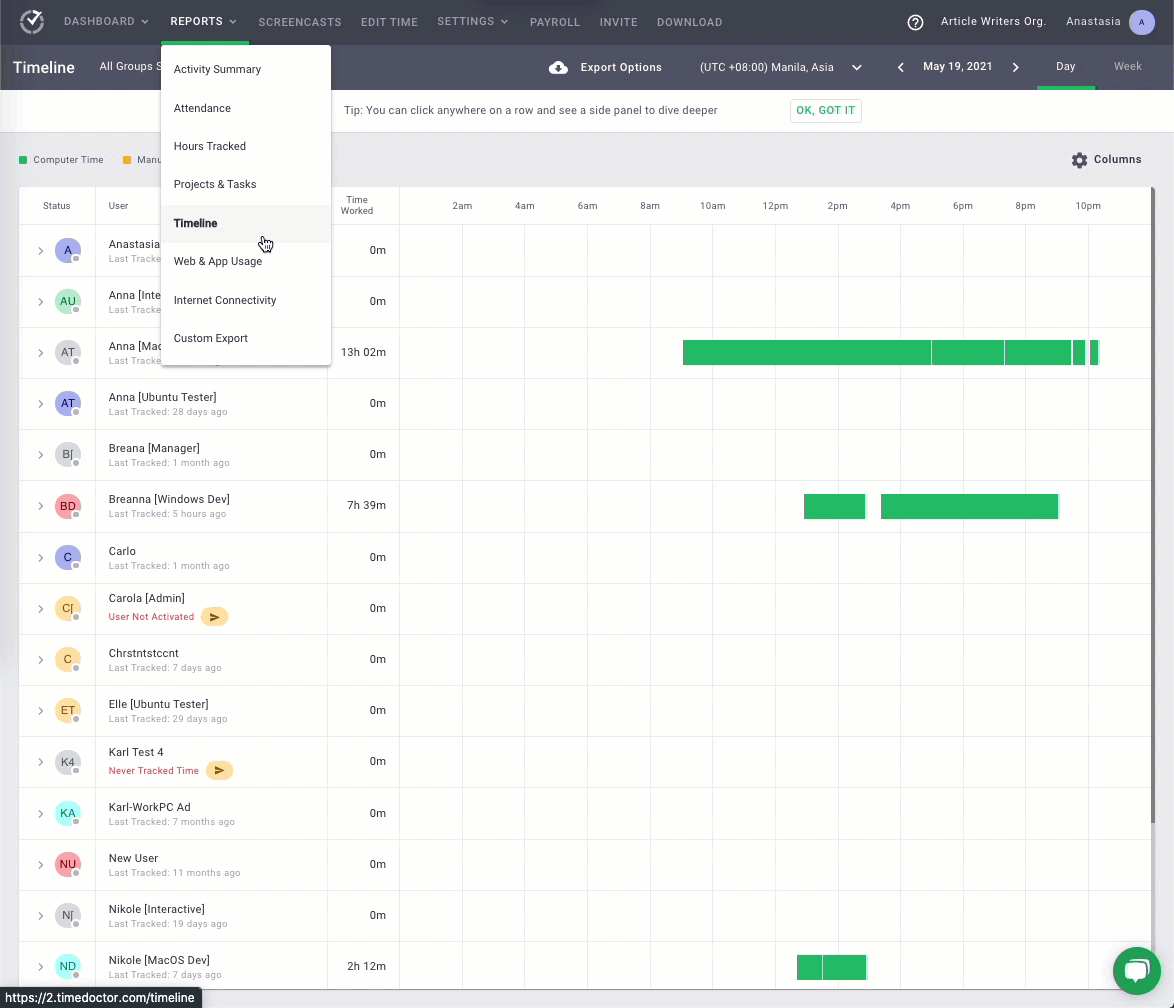 There's also a side panel in the Day view that shows more details; you can click on any block of time there and see a side panel with details on how the user worked during that time period.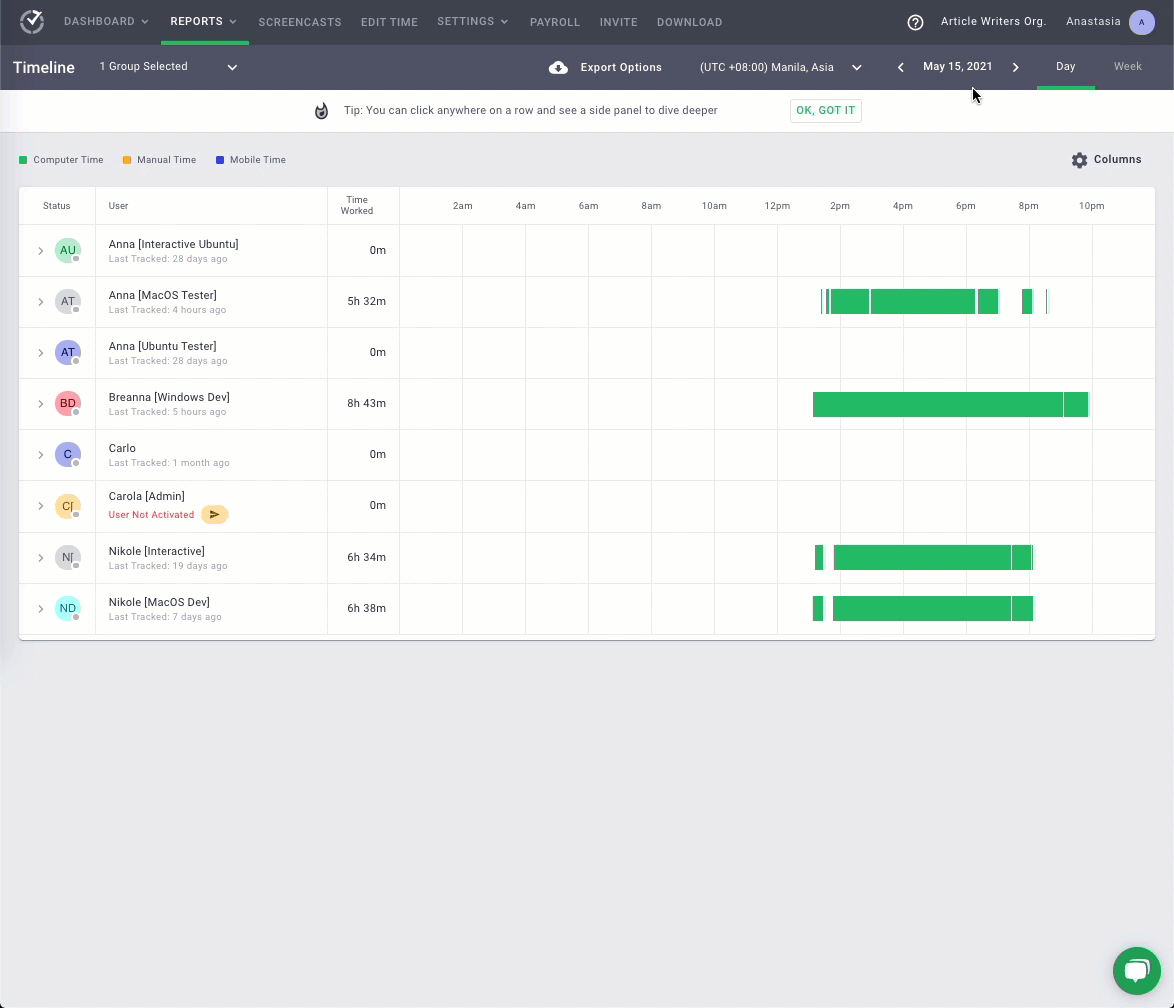 Web & App Usage
This report shows the time spent on different websites and applications. The level of detail shown depends on the Web and App privacy setting you've configured.
This report also shows how much time users tracked on productive/unproductive websites and apps per day, per week, or for any date range, as well as which websites and apps they used. You can click anywhere in the report table to see a side panel with more details. You can read more about this report here.


Internet Connectivity
This report shows each user's total time offline and the percentage of the day spent offline while tracking time.
Note: Desktop apps need to be updated to version v3.4.8 or later to properly collect the data needed for the report. This feature is currently compatible with Windows and macOS.
This report is only available for the Premium plan; it can be enabled in Settings / Company settings - see the Internet connectivity monitoring setting there.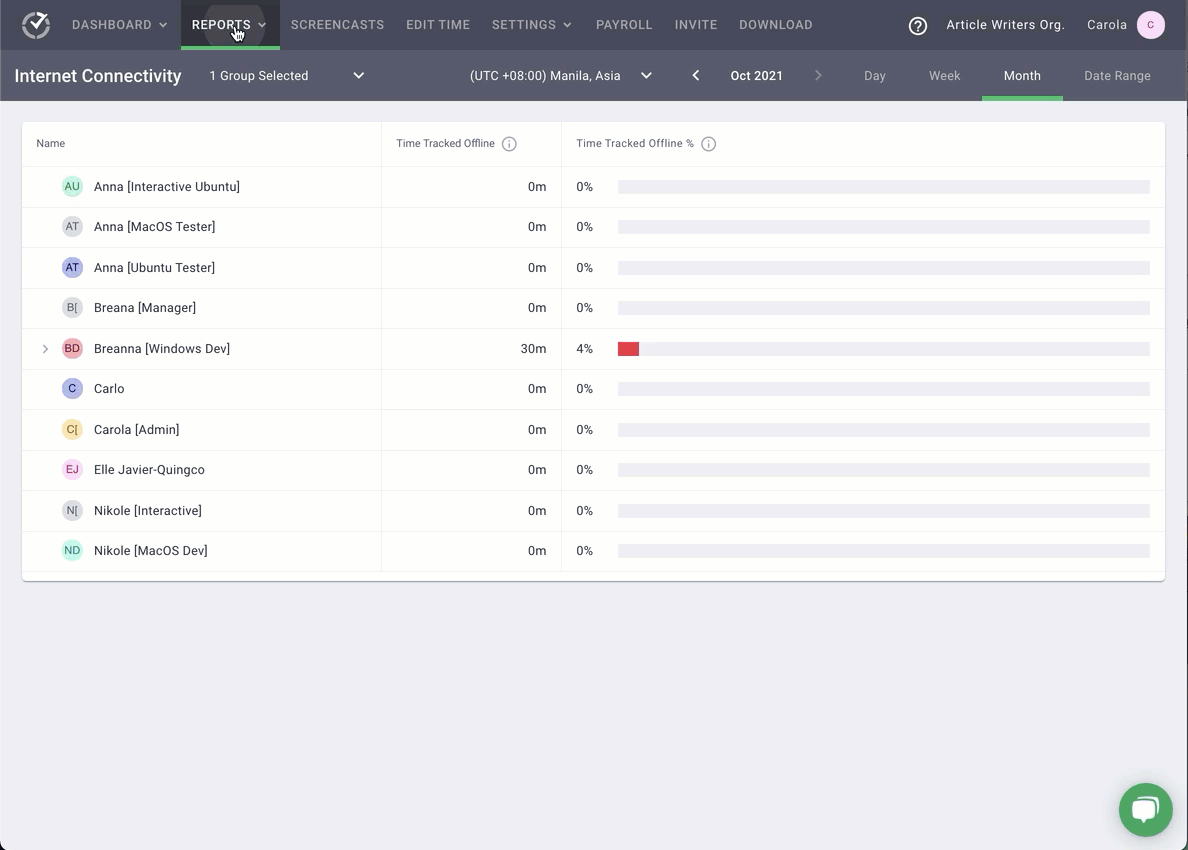 Custom Export
This report allows you to customize what you'd like to be included in a single exported report without having to download individual reports from multiple pages. Data can be exported in PDF, XLS, and CSV formats. You can read more about it here.