How Can I Change my Own Email Address?
You can change it by clicking on your name at the top right corner of the menu and going to the My Account page. You'll see an Email field there - replace the old email address with the new one and click on Save.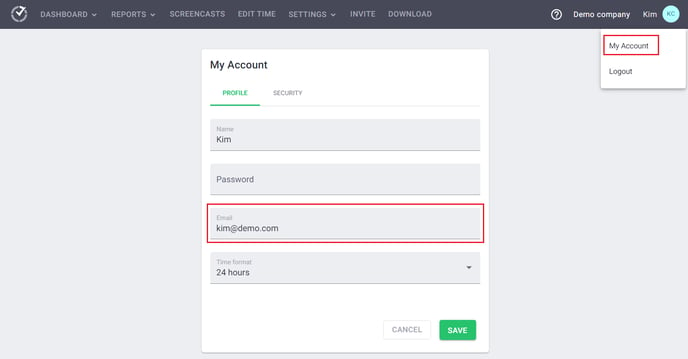 How Can I Change an Employee's Email Address as an Admin?
Doing this is currently not possible; you need to ask the employee to change their email address.