It is recommended to use 2FA for your Time Doctor account for security reasons
Steps to Set it Up
1. Log in to your Time Doctor account.
2. Click on your Profile and select Edit profile.
3. Click on Security Tab and Enable 2FA.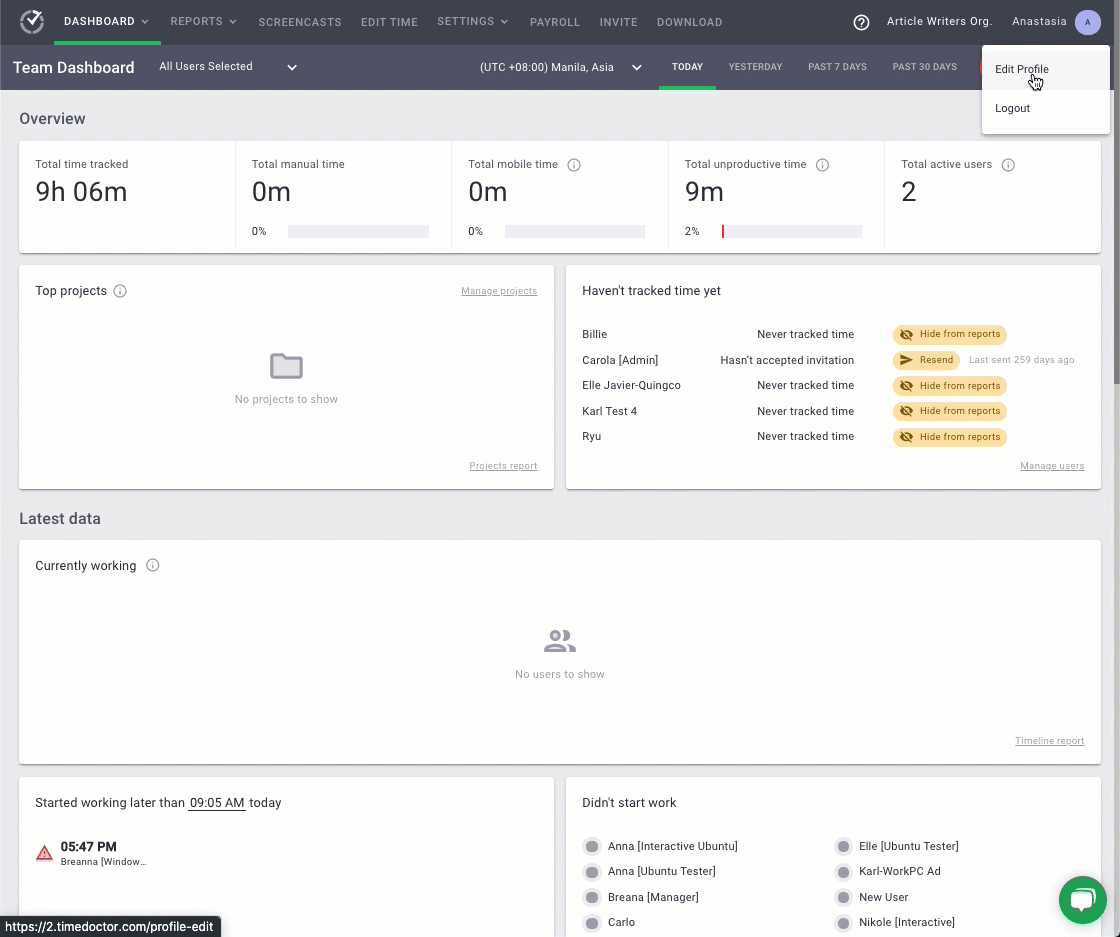 Please note: To obtain a 2FA code you will need to download a Google Authenticator mobile app.
It can be downloaded from here: for IOS and for Android.
Now when you will be logging into your Time Doctor web or desktop app accounts you will need to enter a 2FA code provided by the Google Authenticator app.