One of Time Doctor's core features is the ability to track the websites and applications used during the workday with details such as:
The actual URL of a website

Which application was used

The window title of the application used (it could be a file name)

How long it was used for
Some companies do not require the level of website and app usage reporting that is offered by default and might prefer this information to be removed from their Time Doctor reports.
How to Adjust Web & App reporting
You can select the level of detail you'd like to see in the Web & App Usage report. The selection can be made in Settings / Company Settings.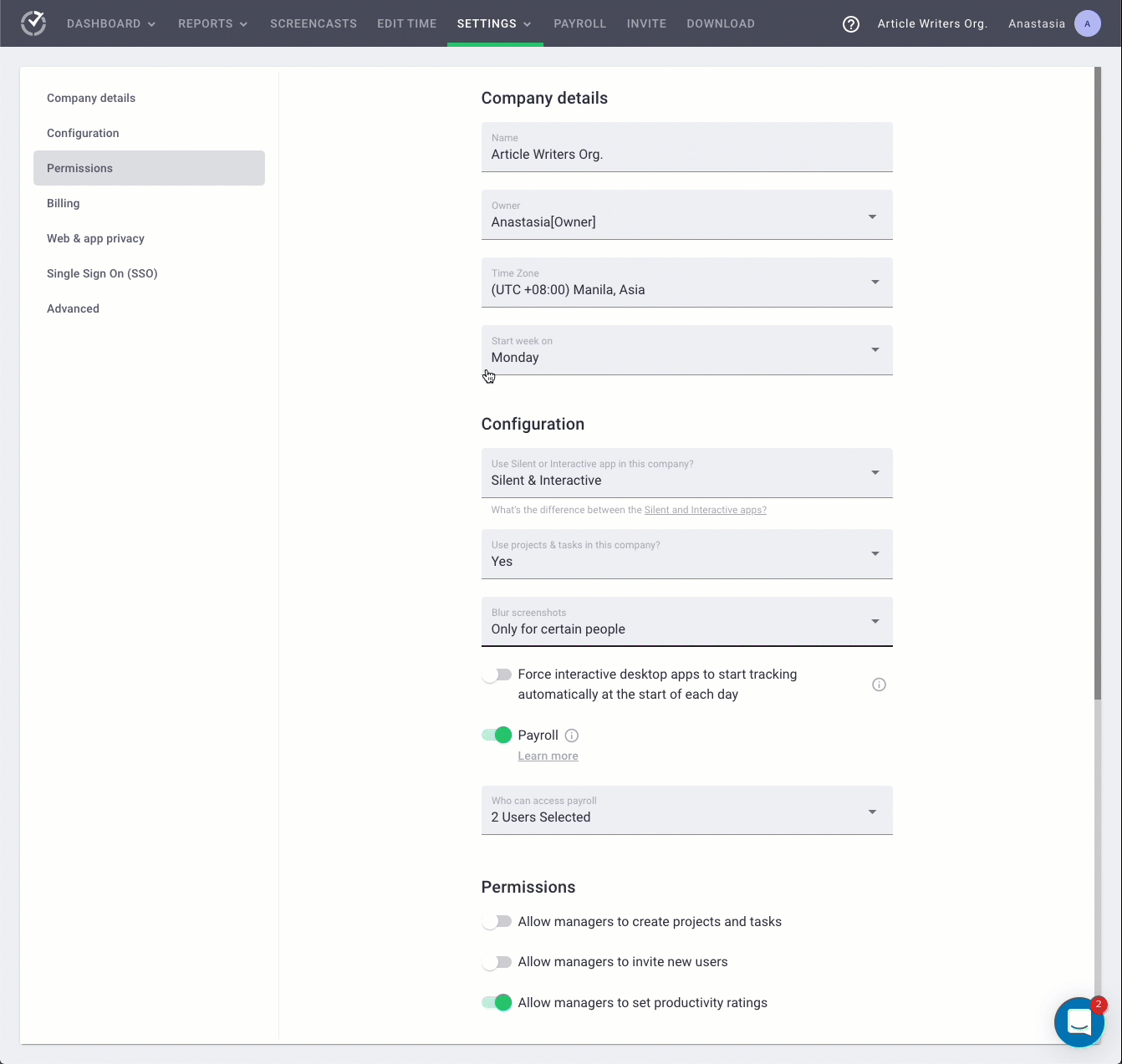 Options Explained
Off
Web and app usage reporting is completely disabled.
Basic
For websites, you'll see the URL of their home pages in reports, e.g. facebook.com. For apps, you'll see app names, such as Skype.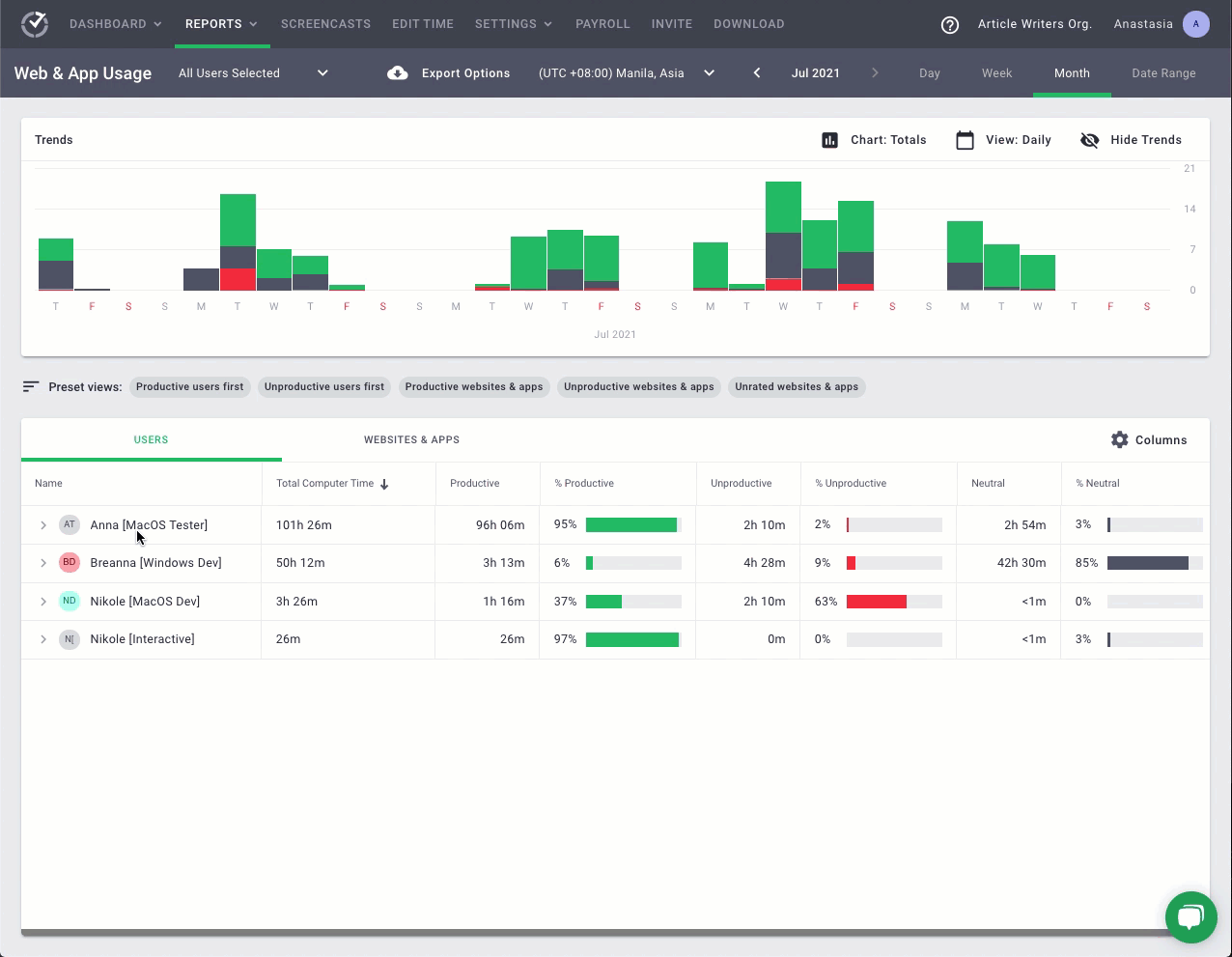 The level of detail in Basic reporting.
Extended
Reports will show full URLs, page titles, and application window titles.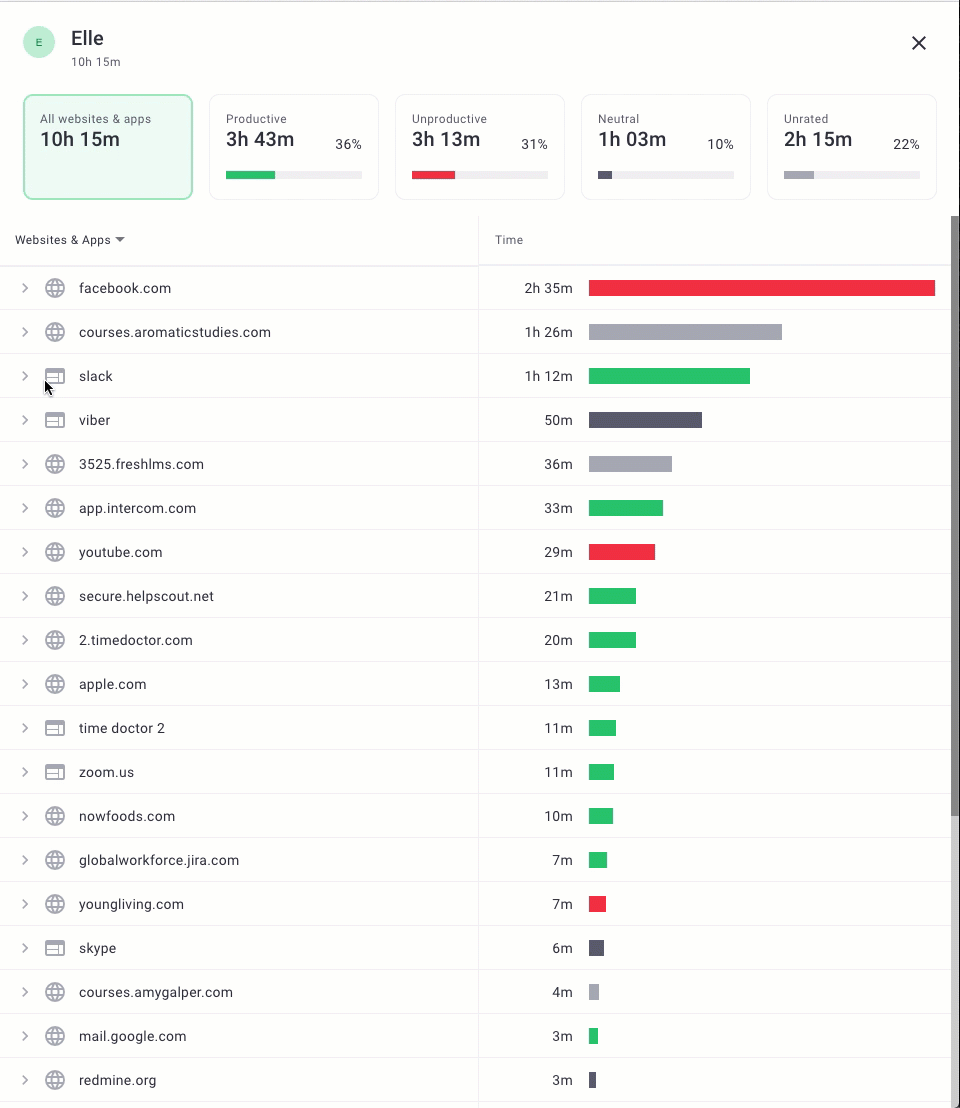 The level of detail in Extended reporting: you can click on the name of a website and app to see what exactly a user did there - which pages they accessed or, in case of apps, the window titles (which can be file names, for example, in Excel).
Custom
Reports will show the same level of details as in Extended, meaning that full URLs, webpage titles, and app window titles will be shown. However, you'll have the option to specify the URLs for which you want only the root domains to be displayed in reports. There's an Only track the root domain for the following URLs field for that.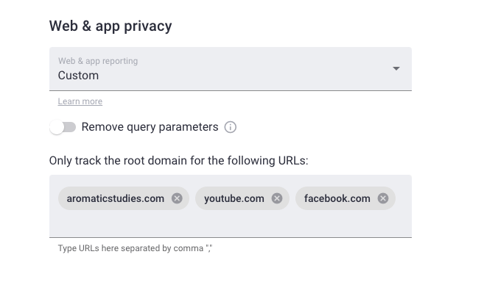 For example, if you enter youtube.com to Only track the root domain for the following URLs and watch a YouTube video (https://www.youtube.com/watch?abcdef), reports will show only youtube.com while the same level of reporting as in Extended will apply to all other websites.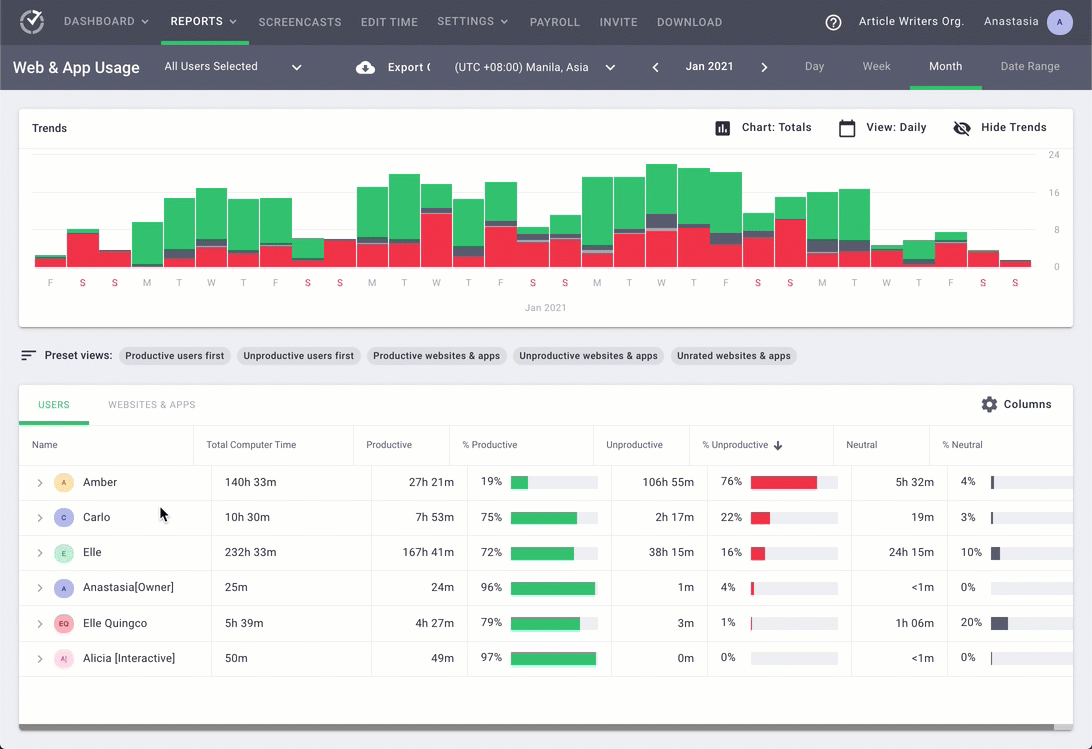 Note: When you change any of the settings above, this change won't be applied retroactively.
Which Web & App Privacy Setting is the Best for Us?
If you don't need detailed web and app usage information, we recommend the Basic setting, since it is more employee-friendly. You can still see how much time employees spend on Jira, Youtube, Excel, etc., however, without the exact URLs, page titles, and window titles.
If you need to know all the window titles, URLs, and page titles, Extended will provide you with this.
If web & app usage is not one of the types of data you'd like to track, we recommend disabling web & app usage reporting; it is likely to make your employees more comfortable using Time Doctor.