Time Doctor can optionally take screenshots and video recordings of users' screens.
Configuring the Feature
The feature can be enabled and adjusted on Settings / Users. For each user (or all users using the bulk edit option), you can select a screencast option: off (no screencasts will be taken), screenshots every 3 minutes, screenshots every 15 minutes, screenshots every 30 minutes, and continuous video recording (available on the Premium plan only). The setting for it is called Screencasts.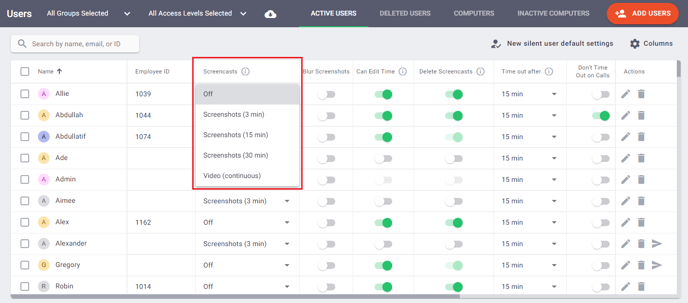 Note: Although screencasts are be taken at your selected frequency, they are not necessarily taken the selected number of minutes apart, e.g. for the three minutes interval, screenshots will not be taken strictly at 9:00 am, 9:03 am, 9:06 am, etc., because:
Each screenshot is taken at a random time within the selected time interval.

Starting and stopping the timer may affect when the screenshots are taken.
Screencasts can optionally be blurred. You have an option to decide whether they should be blurred for everyone in the company or for specific users. This can be selected in Settings / Company Settings - see the Blur Screenshots setting under Configuration.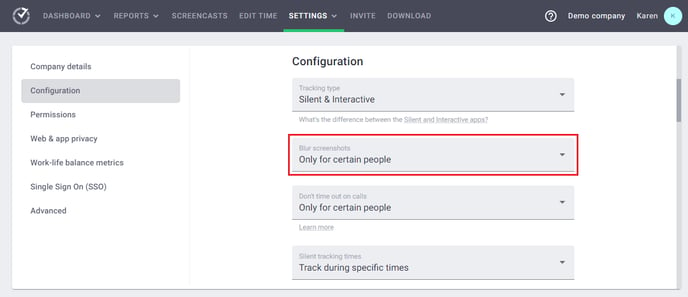 If you select Only for certain people for Blur screenshots, you can select the people whose screenshots should be blurred in Settings / Users - see the Blur Screenshots setting there.

Video recordings cannot be blurred.

You can also select which access levels should be able to see other people's screencasts by going to Settings / Company Settings and modifying the Who can see other people's screencasts setting under Permissions ("Owner" access level is required for that).



Viewing Screencasts
The Screencasts page allows you to view the screencasts for users who:
Have screencasts enabled

Have tracked time
To view screencasts, select a user or several users and a date interval. You can also adjust the size of screencast thumbnails.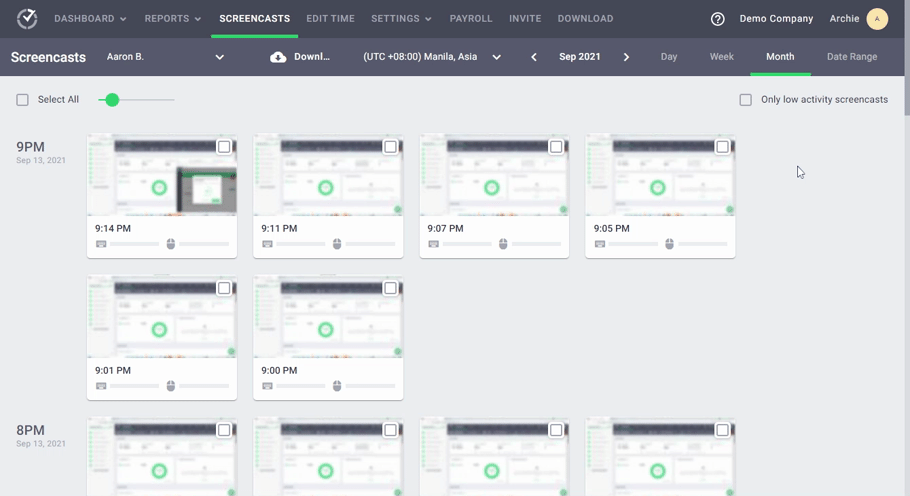 Screencasts page showing blurred screenshots.

You can click on any of the screencast thumbnails to enlarge the image and view the keyboard and mouse activity. Keyboard and mouse activity is shown as the average number of keyboard strokes and mouse clicks per minute registered in the time period (e.g. 3 minutes) for which the screenshot is shown.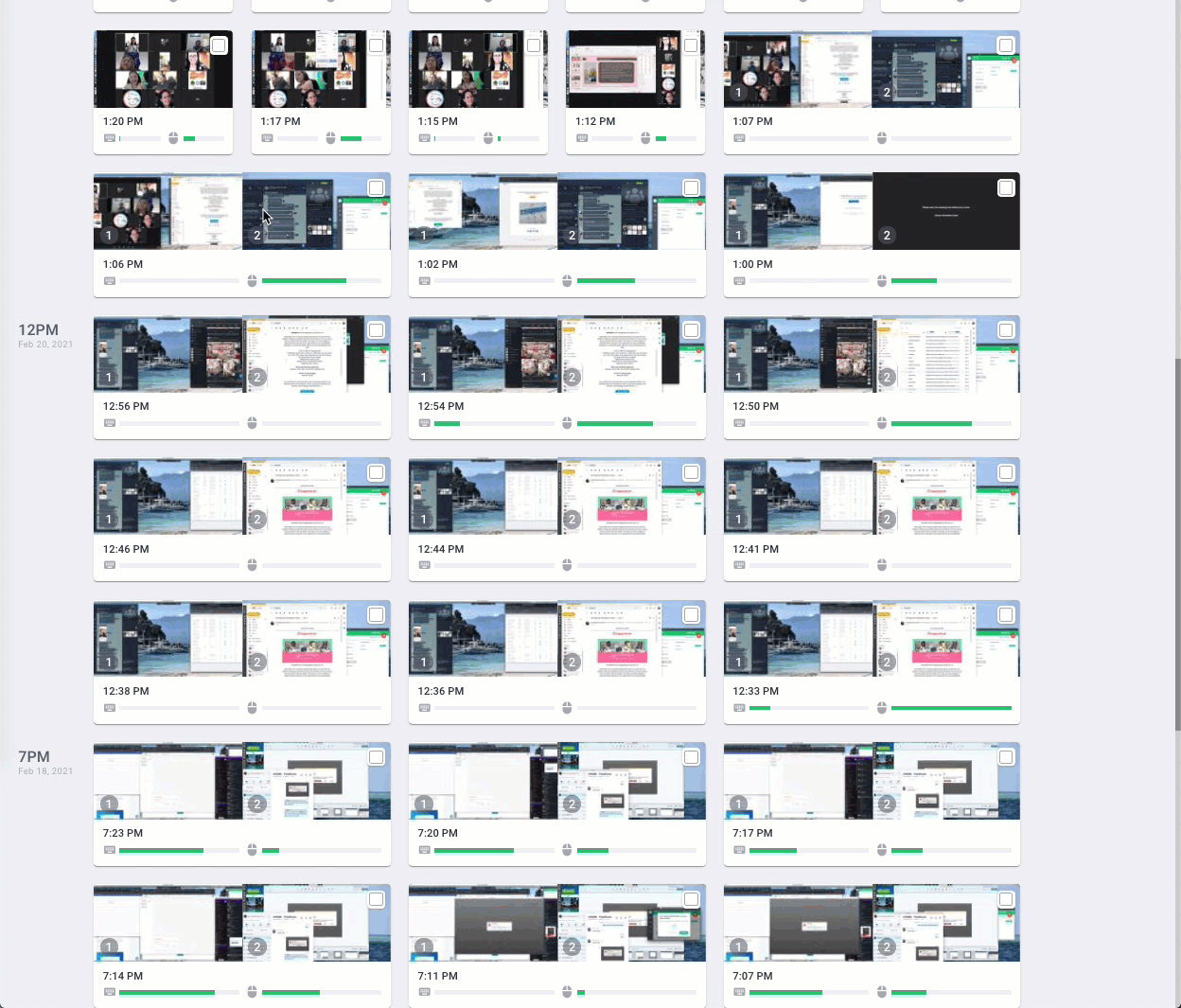 Enlarging an unblurred screenshot.

You'll also have the option to:
Download the selected screencasts

Change the timezone

View only screencasts with low activity or no activity

FAQ
What happens if a user uses multiple monitors?
If a user has more than one monitor connected, screencasts will be taken and shown from all the connected monitors.
Can I unblur blurred screenshots?
No; it cannot be done for compliance reasons.