Time Doctor helps to increase productivity by providing insights into how time is spent while the desktop app is tracking time.
Based on how your account is configured, Time Doctor can report the following:
Projects & tasks (if enabled): tracks the total time spent on different projects and tasks
Start time, end time, and total time worked on a day or date range
Keyboard and mouse activity levels: reports on how active a user is with their keyboard and mouse while working. The actual keys pressed are not recorded.
Screencasts (if enabled): intermittent screenshots or video recordings of your computer screen(s)
Websites and applications used (if enabled): reports the time spent on different websites and applications that were used while working.
Projects & Tasks
Admins can create a list of projects and tasks that can be assigned to user groups. Users then can choose which task they are currently working on and Time Doctor shows how much time is spent on each of those tasks.
This information can be reviewed in the Projects & Tasks report. The report is not available if the feature is not enabled.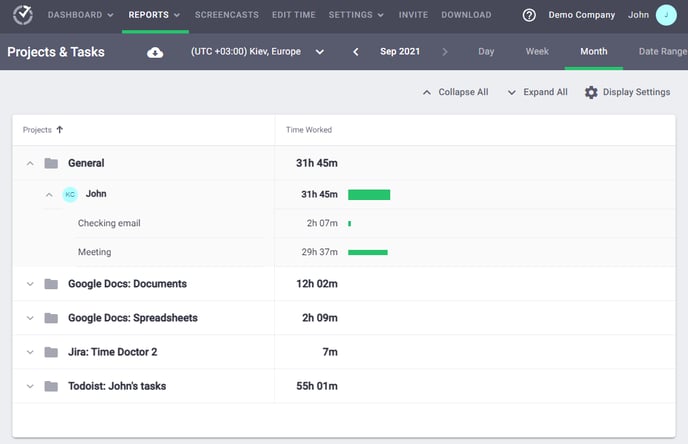 Times worked
The Hours Tracked report shows the total number of hours tracked while the Timeline report provides a breakdown of a workday.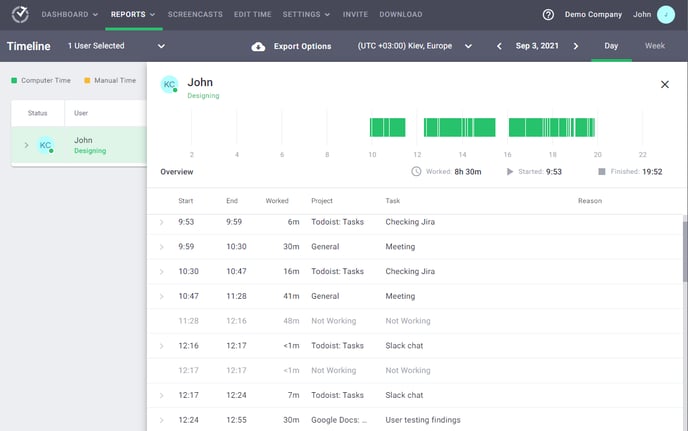 If the "Work Schedules" feature is enabled, the Attendance report shows work schedule adherence.
Keyboard and Mouse Activity
Keyboard and mouse activity can be seen under each screenshot if they are enabled.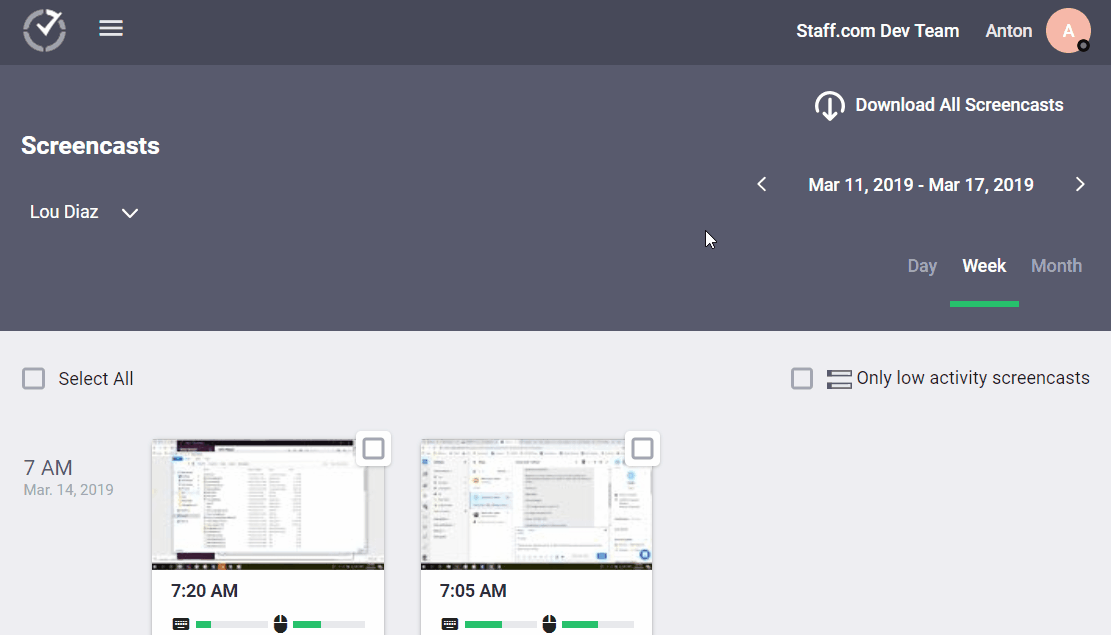 Web and App Usage
If it is enabled, the Web & App Usage report shows which websites and apps are being used while working and their productivity ratings (productive, unproductive, neutral, and unrated). The productivity ratings can always be changed by admins.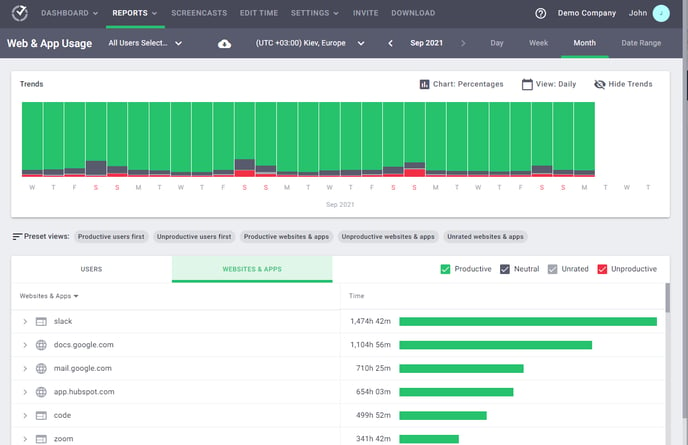 More information about our privacy, security, and compliance policies can be found here.
Note: The Time Doctor interactive app does NOT track anything on your computer when you're not tracking time (the interactive time is paused or stopped).