Web App
It is accessible at https://2.timedoctor.com and allows you to see dashboards, reports, and (if your access level allows this) various setting, editing, and configuration options. It does not allow tracking time; it is for analyzing the tracked time and activity and making sure that your account is configured in an optimal way.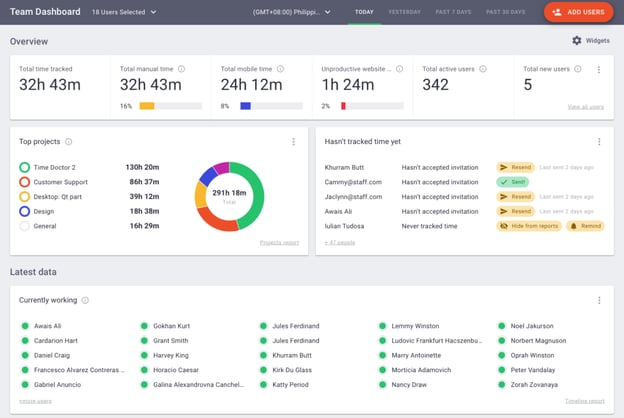 Desktop App
This is a tool for tracking time and activity. If tracking time to projects and tasks is enabled for the interactive app, a user can also select tasks they want to track time to instead of just starting and stopping tracking. There is no option to view reports or edit anything there; the web app should be used for it instead. Desktop apps can be installed from the Download page.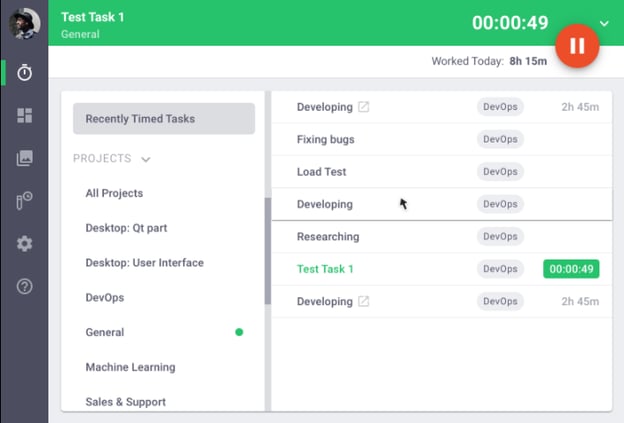 Learn about the difference between silent and interactive apps here.
Learn about the difference between the task and no task modes of the interactive app here.
Chrome Extension
The Time Doctor Chrome Extension can be used in combination with the desktop app to track time to tasks from third-party apps. You can learn more about it here.
Mobile App (Android)
The mobile app allows tracking time on a mobile device (starting tracking, optionally selecting tasks, and pausing tracking), but not the activity.
The table below shows the differences between desktop and mobile apps.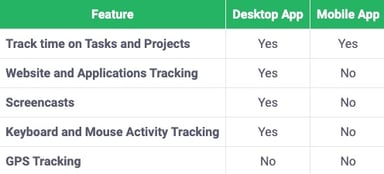 For details on how to install and use the mobile app, see this article.
For details on how to install and use the mobile app, see this article.


Note: If you're going to use both the desktop and mobile app for the same company account, you need to make sure you don't use them simultaneously. You'll need to close Time Doctor on one device and then open it on the other because running them both at the same time will affect your reports.